La cuestión universal: "¿a qué te dedicas?" en inglés
Cuando conoces a una persona por primera vez, sea en un intercambio de inglés, en una cola o en una fiesta, en la primera pregunta (o por lo menos en la primera ráfaga de preguntas) vas a querer saber en qué trabaja esa persona, por eso vamos a querer saber cómo se dice "en qué trabajas" en inglés o "cual es tu profesión".
Aquí, en este artículo, vamos a tratar de aclarar cómo se diría la frase y las respuestas posibles.
¿Cómo se dice "a qué te dedicas" en inglés?
En inglés tenemos varias formas de decirlo:
What do you do?
What do you work as?
What do you do for a living?
Bueno, al final simplemente se puede decir:
So, do you work or study?
Pero no te vayas de esta página, don't go anywhere, hay mucho más por saber. Aprovecha el momento.
Aprender a hablar sobre el trabajo
Ahora vamos a ir más allá del video que hicimos y vamos a ver cómo se responde a la pregunta "a qué te dedicas" en inglés de una forma sencilla y otra más avanzada. De esta manera no te van a pillar desprevenido en la conversación.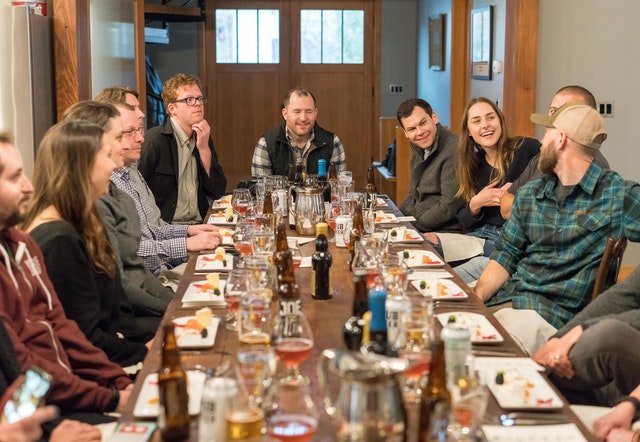 When they say "so, what do you do?" you will be ready to respond.
Respuestas a la pregunta "a qué te dedicas" en inglés
Imagínate que te preguntan a ti la misma frase, now is the moment to practice! Entonces, ¿qué opciones tienes para responder? Estudias, trabajas o ninguna de estas opciones.
I am a student
Soy estudiante
I am a salesman
Soy comercial
Please note, en estas formas ponemos el artículo "a" o "an" después de lo que somos: "I am A student", muchos alumnos se equivocan en estas frases a la hora de responder y comenten el error de decir "I am student". No digas "I am student". In English, Please.
Soy desempleado
I am unemployed
"Ser desempleado" es diferente "desempleado" es un adjetivo y aquí no hace falta el artículo.
I study engineering
Estudio ingeniería
Formas más avanzadas de responder "a qué te dedicas" en inglés
Si lo que hemos repasado antes te suena, o te parece fácil, a lo mejor puedes sacar más partido de las siguientes formas.
I work as a waiter
Trabajo como camarero
I make a living selling cars
gano la vida vendiendo coches.
En el caso que no te veas mucho tiempo en el puesto y quieres dar un toque de temporalidad:
Lately, I've been working in/as
Últimamente, estoy trabajando en/cómo
Lately, I've been working in the stock market.
Últimamente, estoy trabajando en la bolsa.
At the moment I'm working as a web designer
En estos momentos estoy trabajando como diseñador de páginas web.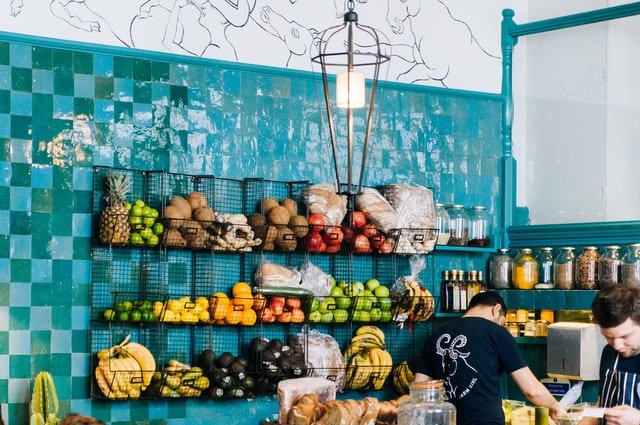 Some people work as shop front designers. They make us buy things without us realising.
Como dar más información sobre tu trabajo:
Ok, boss! I see you have an appetite
No solemos decir, "I'm a shop assistant" y nos cortamos sino que agregamos un poco más. Aquí te doy unas frases para hablar sobre tu trabajo:
Gestiono todo lo relacionado con el marketing
I manage everything related to marketing
Soy encargado de la base de datos.
I am in charge of the database.
Al final, estas dos frases arriba tiene el mismo propósito y la misma traducción: ¿Qué hago yo en el trabajo? What do I do at work? Da igual tu posición en la empresa, You are in charge of something, you manage something. As a waiter, you manage customers and the delivery of food, as a teacher you are in charge of the class room and your students. Somos especialistas en preparar entrevistas de trabajo: corregimos tu curriculum y te preparamos la entrevista con un profesor de inglés. Pregúntanos aquí.
Me aseguro de que no perdamos dinero
I make sure that we don't lose money
Ayudo a los clientes a elegir la mejor forma de celebrar su boda
I help clients choose the best way to celebrate their wedding.
Ahora somos 6 en el equipo.
Right now, there are six of us on the team. (Pincha aquí, si no conoces "somos 6")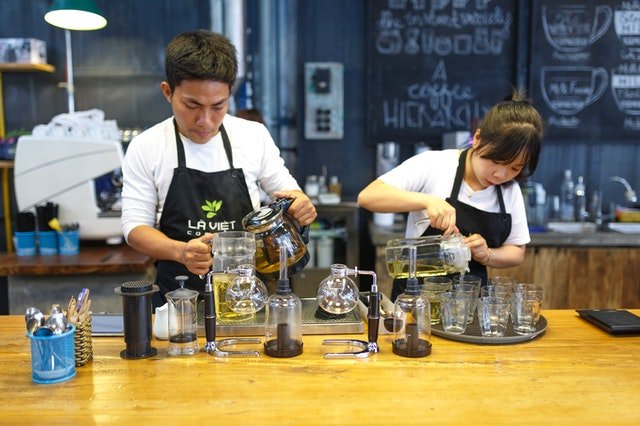 Is this a complex scientific experiment or are they brewing tea…
Ahora puedes responder a la pregunta "what do you do for a living?" con algo así:
Well, I'm an engineer, I studied engineering, but lately I've been working as a chef in a restaurant in Madrid. I am in charge of the desserts and I make sure that customers are happy. I love it. What do you do?
Mira que complejo y completo es la respuesta.
And that's a wrap. Esto es todo, chicos – si ves que este artículo es útil, compártelo, por favor. Si algo te parece difícil o algo te ha molado, nos encantaría saberlo en los comentarios.
Si tienes aún más dudas o simplemente te has quedado hambriento puedes concertar una clase con nosotros.