¿Cómo se dice "Jam" en español? Os lo juro que no es Jamón. Para conseguir un mordisco de jamón basta decir "Spanish Ham" o "cured Spanish Ham".
Ahora vamos a hablar de "jam" Like, mermelada. 
Toma nota: "Jam" es para la mermelada dulce (sweet stuff) y marmalade para el cítrico (citric stuff). To be quite honest, I am not a fan of marmalade but I love jam. 
Okidoki, al segundo. Jam tambíen es una palabra para hacer referencia a los atascos de tráfico. I bloomin´ hate traffic jams. I was stuck in one for four hours last week. 
Happy jam to eat and boring traffic jams to be in. 
Well, now the last one in the video. La última será una máquina atascada: A jammed machine.
Digo máquina porque mis alumnos suelen mezclar los significados y luego se sienten atascados. They feel stuck. I hate being stuck on a problem. Si quieres hablar de máquinas como la impresora, la cremallera (zip), una pistola o una puerta – Jammed es tu amigo pero si quieres hablar de tubería o un tipo de bloqueo – tu nuevo amigo es blocked. 
The toilet is blocked, do not, I repeat, do not use it. 
More uses!
Última perlita chicos, "I'm in a jam" es una frase muy guay, aunque te sonará como "estoy en una mermelada" significa "I am in trouble/I have a problem". 
Tengo un problema, no cobré ayer y ahora no puedo pagar el alquiler (una situación horrorosa). 
I'm in a jam, I didn't get paid yesterday and now I can't pay my rent
Tiene un toque informal, así que es perfecta para las conversaciones entre amigos. 
Don't feel stuck, no te sientas atascado. Echa un vistazo a nuestro resumen de lo que hemos repasado hoy. 
"Jam" no significa "jamón"

Jamón = cured Spanish ham

Jam = Mermelada

I love jam on toast.

Traffic jam = Atasco de tráfico

I was in a traffic jam for an hour.

Jam = Atascado (haciendo referencia a una maquina)

My zip was jammed, I couldn't take off my coat.

to be in a jam (informal) = Tener un problema  

I'm in a jam, could you help me please.  

To feel stuck = Sentirse atascado

I felt stuck when he asked me about her. 
Si completas nuestro quiz con 5 puntos, te revelo la traducción de esta frase.
Last week I was in a traffic jam for four hours. I had a jam sandwich in my bag but I couldn't eat it because my car door was jammed: I was in a jam. 
Muchas gracias por leer nuestro blog, encontrarás el video y más artículos abajo y no olvides que damos clases de inglés en todos los rincones del mundo!
By the way, no solo somos buenos profesores de inglés sino también somos buenos estudiantes de español. Si ves un fallo en nuestro articulo, abajo nos puedes dejar un comentario con la corrección y la revisamos.
¿Cómo se dice "jam" en inglés?
Test your knowledge of what you've learnt!

¡A ver si puedes aprobar!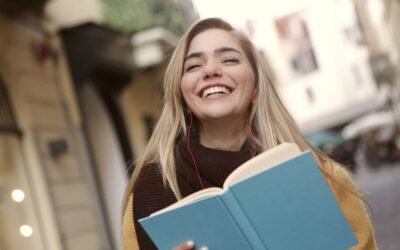 Cursos gratis para aprender gramática en inglés. Si te gusta aprender por...