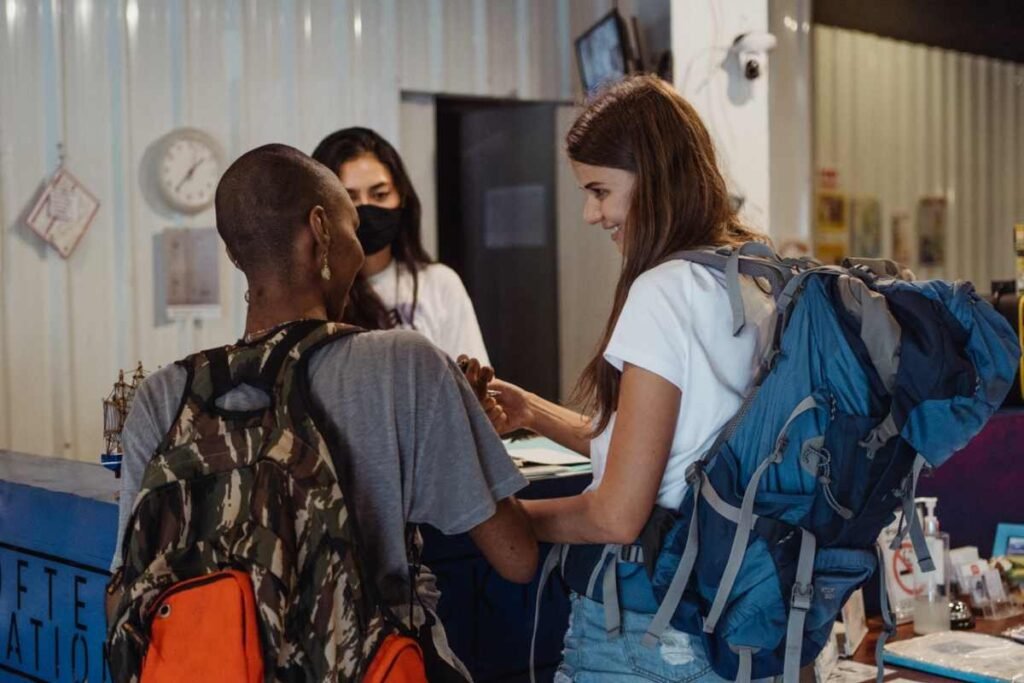 Preposiciones de tiempo
Se utilizan antes de días, meses, años y otros indicadores de tiempo. Echa un vistazo a esta lista, intenta aprender de memoria todas las que puedas y luego haz los ejercicios en la lección siguiente para practicar. Una cosa, incluso los estudiantes con nivel avanzado comenten errores con las preposiciones, no te preocupes. ¡Con esto te quiero decir que tengas paciencia con ellas!
🕜 AT:
Horas: We're leaving at 3 o'clock. Salimos a las 3.
Horas de comida/del día. Lunchtime (hora de comer), bedtime (hora de dormir), midnight (medianoche…). He's arriving at lunchtime.
El fin de semana: See you at/on the weekend. Te veo en el fin de semana.
Periodos festivos: Christmas (navidad), Easter (semana santa)… We went to France at Easter. Fuimos al Francia en semana santa.
Noche: I can't sleep at night. No puedo dormir por la noche
I usually have lunch at 3 o'clock at the weekend.

Santa comes at midnight at Christmas
🍂 IN:
En el momento del día: the morning / afternoon / evening: See you in the morning!
Un periodo de tiempo (Days, Months, seconds…) : In 2 months. En 2 meses.
Meses: My birthday's in June. Mi cumpleaños es en junio.
Estaciones: We always go on holiday in Summer. Siempre vamos de vacaciones en verano.
Año en número: He was born in 1996. El nació en 1996.
I was born in Summer, in 1996.

My birthday is in June, in 2 weeks.
🗓️ ON:
Fechas: We arrived here on the 4th August.
Días de la semana: Let's go to the zoo on Saturday.
Festivos de un día: We always eat out on Christmas Day. Siempre comemos fuera el día de Navidad.
Use ON before a day + morning/ afternoon/ evening/ night. See you on Tuesday night!
¡Ojo! Delante de today, tonight, tomorrow y yesterday no se utiliza preposición.
👉 Truco para usar con IN y ON
Utilizas in cuando the refieres a un periodo de tiempo que contiene unas unidades más pequeñas. Por ejemplo
In a week (una semana contiene días)

In a year (un año contiene meses, días…)
En cambio, dices on cuando dices el momento concreto dentro de estos periodos que he mencionado
On Monday (un dia concreto de la semana)

On the 4th of August (un dia concreto del mes)